| | |
| --- | --- |
| | Full Color Printing of ALL digital file formats! Now you can get professional full-color printing of any Mac or PC file including Quark, Publisher, Pagemaker, CorelDRAW! and all popular file formats with instant pricing, online ordering and proofing and browser based file uploading. For professional-quality printed pieces, including brochures, product sheets, newsletters, mailers, business cards and postcards, there is no substitute for true 4-color process lithography on glossy paper, printed on Heidelberg printing presses. |



Better 2 ways....Professional Quality and Lower Prices
At PrintingForLess.com, producing high-quality, low-cost color printing from any graphics file is what we do...... And, because of the efficiencies of the Internet, we do it for about half the price charged by commercial printers. Use the links on the left to go to our individual product pages to see our low prices.




Is it Safe to Buy High-Quality Printing Online?
PrintingForLess.com is the first and the largest online full-color printing service. We got that way by making our customers happy. In fact, most people who try us once become regular customers, ordering several times a year. We have received hundreds of letters of praise from happy customers. Visit our Customer Comments page to see just a few of them.




Why Four Color Printing? (CMYK)
Unlike inkjet printers or color photocopiers, full color (c-m-y-k) printing provides accurate, detailed, brilliant reproduction of your originals at a low cost-per-sheet. Look at any magazine cover - Time, People, National Geographic - for an example of 4-color process printing. This is the kind of printing found at "commercial printers", not your local quick-printer shop.




So, Why Doesn't Everybody Get Their Documents Printed in Beautiful Full Color?
Because, until PrintingForLess.com, there were three big problems with commercial printers:
They are EXPENSIVE!
They refuse to print pieces created with popular programs such as Publisher or CorelDRAW! They insist you use complicated "high-end" graphics programs that cost thousands of dollars and take years to master.
They are not capable of printing color images in Publisher or Word files.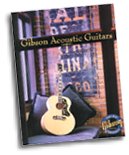 Is Our Service Right for Every Job?
Is there a place for color copies and inkjet printouts? Sure: small quantity and non-critical quality. If you want to send 10 letters with a family picture included, or produce 25 employee newsletters for your small business, inkjetting is perfect. If you want 75 1-sided handbills, let your local copy-shop make them for you.

But, if you want to:
Send professional-looking mailers to 500 customers, printed full-color on both sides
Quickly produce 2,000 spec sheets for a trade show
Put together 7,500 8-page product catalogs
Upgrade your newsletter to brilliant full color
Create eye-catching posters for an event or cause



You've come to the right place!


Now you can create your own powerful presentations, send your file to us over the Internet, and get impressive professional printing for less than it costs to run hundreds of sheets out of your inkjet printer.