I use many different devices, apparently too many, even by my own standards. But I want to tell you what and even a little bit why.
My most essential devices are MacBook Pro, iPhone, and Apple Watch. But of course, it is not limited to them.
I've had 2019 16" MacBook Pro for 2+ years now, the model with the butterfly keyboard returned. It works great, and I hesitated for a while choosing between the 13" and 16" models and ended up taking the bigger one, and I'm happy with it. Still pretty compact; the screen is excellent.
The fact that there are only thunderbolt ports doesn't bother me that much. I've been trying to get everything with USB-C for about 6 years now, so most of my peripherals fit without any adapters. I still carry it mainly in a Patagonia backpack. It's visually relatively compact, yet it's not too hard to use. I used macOS Catalina most of the time, but a couple of weeks ago, I switched to macOS Monterey 12.1. Nothing in the MacBook in two years has malfunctioned. It works perfectly. But during this time, all the accompanying gadgets have changed a lot.
I use the charger that comes with it only at home and not as the main thing, but at the bedside. As the main thing at home, I use ADG Charger/dock. I'm delighted with it. I recommend it. I use the Moshi cable for that. Sadly, there are no other similar solutions on the market yet. It's mega convenient, but only for charging due to transfer speeds, it's USB2 for data and it's pricey. Thus I still carry another cable on the road: a USB-C 10Gpbs, 100w from Costyle. And the charger itself is Aukey 65W GaN, with a European plug (the same with the American is even better, well, if you are in North America or Japan, Thailand, etc.), it has two ports, one for USB-C, one for USB-A. There are many similar products now, but I like Aukey a lot, every item I got from them works reliably, I can't say the same about Anker or Belkin for example.
I have it all with me in the backpack mentioned above, where the MacBook is just lying in a special pocket. I do not use a separate sleeve. Everything else is in a small zipped black tech pouch from Muji. In addition to the charger, there is USB-C to USB-C cable, USB-C to Lightning, USB-C to Magsafe-2, and a few micro adapters for many different cases. One Apple wired Lightning headphones, one Sandisk flash drive, a micro container for my sim cards, and a permanent marker. And there's also my passport and Apple Airtag. Convenient. Especially if my bag menu is just not to forget anything. so I do not take it out at it home.
Instead of the keychain, I use Incharge-x — it is a short universal cable with and to USB-C/A/Micro/Lightning 100w, 10Gbps. Mega convenient, when it goes on sale again, I recommend it.
In my pockets, I have an iPhone 12 mini (in a leather case), AirPods 2, and a small leather wallet on my wrist Apple Watch Series 4. It was Leather Link that ended up being the most comfortable for me.
I also have an iPad mini 5, Apple Pencil, and the standard cover. Sometimes I carry it with me.
I also have a pretty dated 2012 Mac Mini. I've put a couple of SSDs in it and a 16GB RAM, and it's doing a great job as a desktop at home. I've got an OWC Thunderbolt-2 dock, a wired compact Apple Keyboard, a USB-C FiiO K3 amp and M-Audio Studiophile BX5a Deluxe 70W 5" Studio Monitors (speakers), a 10-bit Iiyama ProLite XUB2792QSU-B1 27" on the arm, USB-C mic - Thronmax Mdrill One Pro, Apple Magic touchpad, Jelly Comb MS04 mouse, and Pioneer SE-A1000 headphones.
Occasionally use my old 2013 11" MacBook Air. It works great, and there is no compact replacement yet. For it, I always carry USB-C to Magsafe-2 cable in my bag, so I don't forget, in case I just decide to go light that day.
Of course, there is also a massive pile of other devices, such as: CalDigit USB-4 Element Hub, Xiaomi Redmi 9, a bunch of different SSDs, mostly from Adata, Synology DS720+ NAS with a couple of 14TB Seagate Exos X16 drives, Xiaomi AX1800 WiFi6 Router, etc.
Some of it is, of course, time to upgrade, but everything is working fine so far. I have my eye on iPad mini 6, iPhone 13 mini, AirPods 3, and want as of yet unannounced new Apple Mac mini on M2 Max (or M1 Max), Loupedeck CT (or at least TourBox Elite)
That's the gear I use entering 2022.
What software I use and why is a whole big subject, as well as different cables shall be discussed in further detail, of course. It turns out everything isn't so simple after all. Those will be topics for separate posts.
The future lineup of iPhones is blurry, but since it's Christmas, I want to put forward a wish list of how I wish it to be. Obviously, Apple does not follow lists like that, yet I still want to have it out there, at least to say that I voiced my requests.
Also, note that everything I ask for already exists in Apple products already, and I am not asking for magic.
Overall:
Full lineup, which means Max size for both pro and non pro, and Mini size for both too.
USB4, and yes, that means USB-C connector.
Touch ID in the power button.
Fully functional Reverse charging.
Wifi 6E
This way, it will take care of various options for various price points. iPhone SE should be in two sizes too, and still, have Home Button and 3.5mm headphone jack. Actually, I would really love to have it back on all iPhones, but that is so much unlikely that I even hesitate to put it on a magic wish list. Lightning connector for SE is fine too, but it would be a good moment to switch all devices to that connector.
All other features should improve too, gradually and consistently.
Software-wise, my long-standing main request is to keep all apps and features up to date. Reliability is still a bit problematic for me, almost every tent-pole feature is buggy, every major app is not functioning that well.
The Smart Connector for future iPad mini would be great too.
Apple recently pleased us with reversing many of previously unpopular decisions. Maybe they can go one step further. But it's still so hard to believe it. I think I am not asking too much.
BTW, I'd get iPhone 14 Pro Mini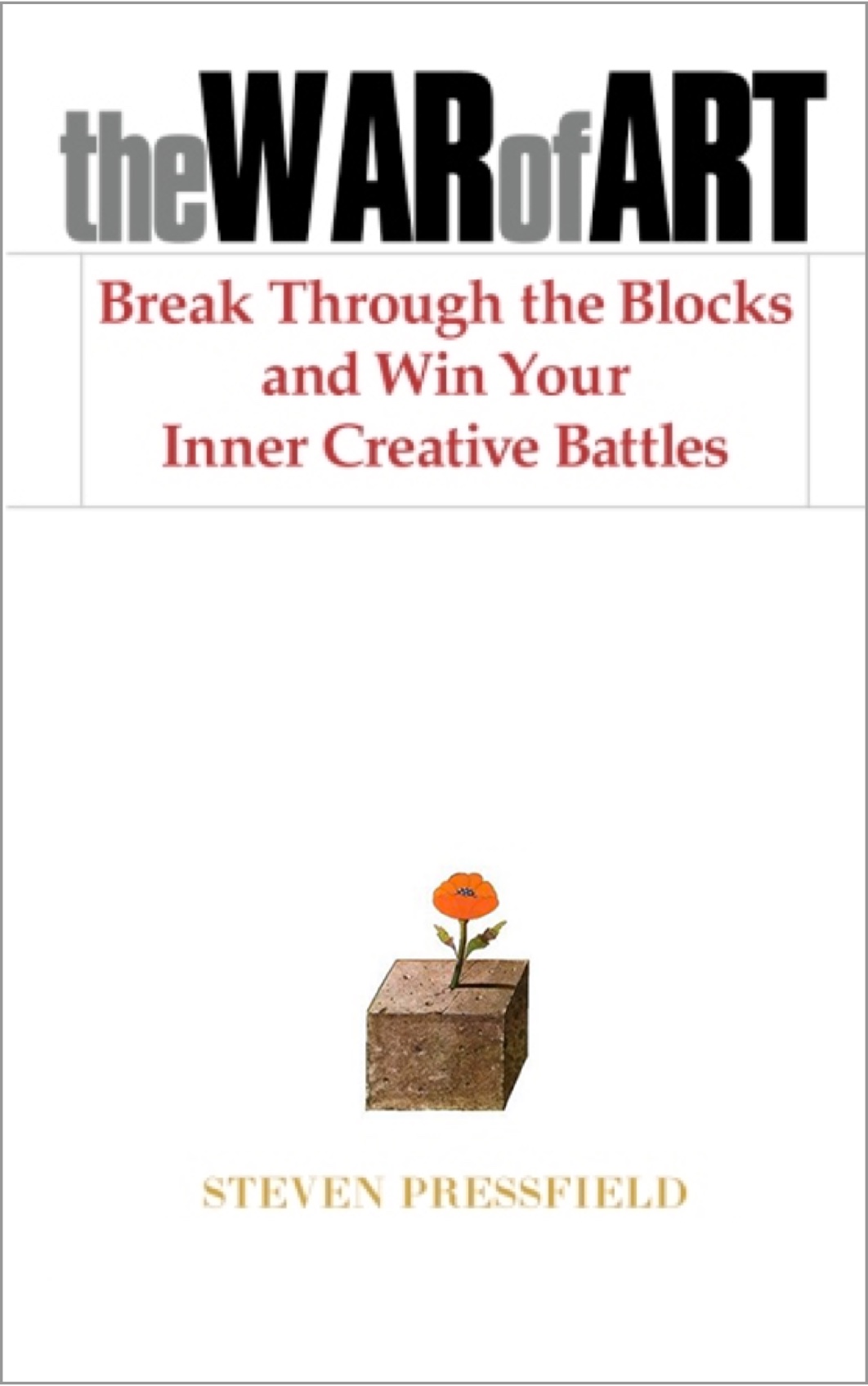 This is a great book that helps you understand the forces inside your mind that stop you from getting things done. It illustrates that it's more than just procrastination and helps overcome this powerful resistance.
It's really a war, and we are on it all the time. Some people may find the book helpful more than others. Still, it applies to all types of people, not just creative types, as well as all sorts of things we are trying to accomplish, be it exercising more, participating in family choirs, or writing a business proposal.
I like that it's brief and right to the point. It's available in Russian as well.
I listened it as an audiobook, during my flight from Moscow to Lisbon, It's read by the author and it's only $5 at Audible
Our consciousness is very limited. Though a mega-complex mechanism, our scanty brains still cannot cope so that we can adequately imagine the world's complexity even at the closest level to us. Maybe our distant descendants will be able to represent everything that happens much better, even with approximately the same brains. Still, it is unlikely that we will be able to learn about it.
Take the hypothesis that our world is a simulation. And immediately, we often try to imagine something similar to a matrix, some massive, powerful computers simulating us and the universe around us. And if you look closely, we really live in a complete simulation. It is how our consciousness draws for itself the world around us. People, objects, atoms, galaxies - all this simulation made of some received signals (which also part of the simulation, of course) so that the consciousness could somehow draw coherent images.
We, ourselves, i.e., puny humans, mere collections, sets, assembled so that the main characters of our own life DNA structure, with a little more correct order would increase the level of survival. Just to get to a certain next point in the second law of thermodynamics unraveling the world.
Cybernetic mechanisms, with their fantastic energy systems, self-mutilating, self-regulating nodes, unimaginable complexity of control, interaction, and protection - this is not fantasy, this is simple reality, this is us. The molecules that make us up are these mechanisms. We just don't understand how it all works. Or rather, in the last couple of centuries, we've started to look under the hood a little bit, but it's still a mystique and a mystery.
Simulations are not what they seem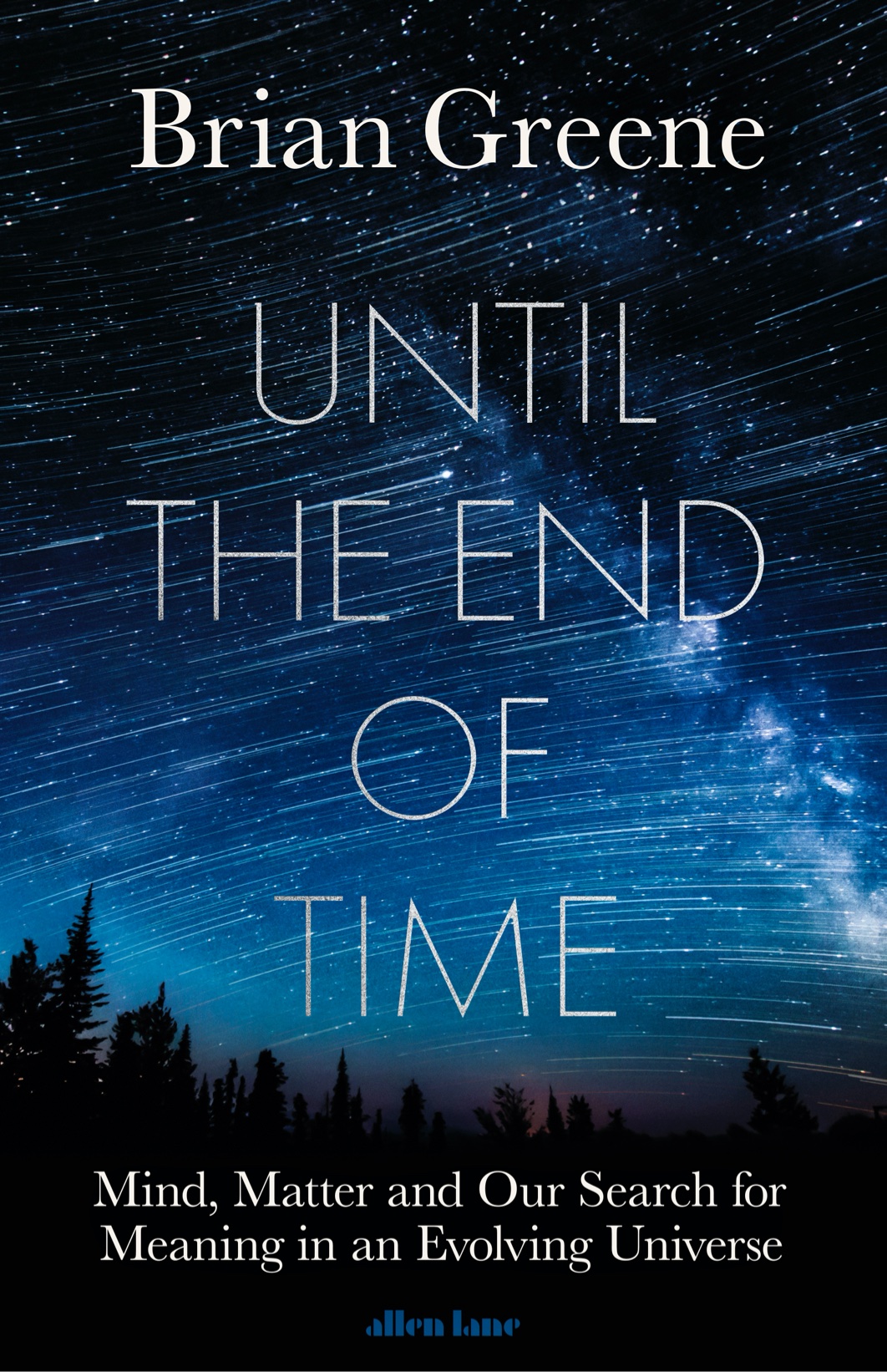 I started this book: Until the End of Time by Brian Greene last winter, and I just finished it now. There are so many deep thoughts there that I had to pause to absorb them, think about them, and digest them qualitatively.
Many parts of it are just amazing. It's kind of about physics, but a lot of philosophy, psychology, and sociology too. It basically tells you how the world works, what will happen next, and for millions of years to come.
It's even available in Russian. But I haven't seen the quality of the translation.
Dimka Daily is a blog I started in 1999. These days many of my updates go to various social media platforms, yet my most thoughful entries are still here.