Today, after more than 2 years of international open source effort, 2 name changes, capturing prime spot at Mozilla Foundation we have Mozilla FireFox v.1.0 available for Mac OS X, Linux, Windows and other OSes.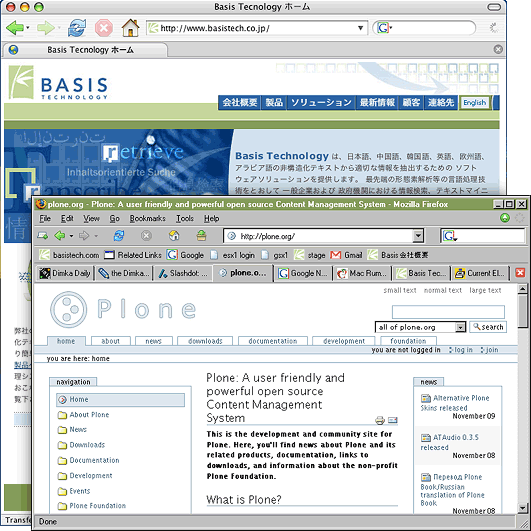 This is a modern browser with tabs, integrated search, search as you type, pop-up blocking and it is light, fast, standard based. This is my browser of choice on Windows. On Mac it is half and half with Safari.
It is way way better than IE 6.