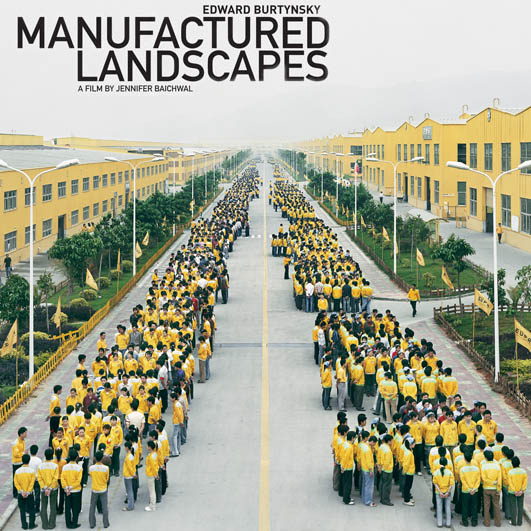 [as usual you can click on pictures to see a larger image]

Manufactured Landscapes is a new documentary made by Jeniffer Baichwal and it's shows how Edward Burtynsky was making his photos. 2006

It is an outstanding movie, beautiful and not judgmental. It is a very serious subject, but they do not push their agenda and just show things and give you something to think about. our world is developing and population and consumption are growing fast and globalization is here with us to stay and it is getting to even more obscure corners of the earth. and we can't escape it - it is everywhere. we are not ready to give up the benefits of the modern advancing society, but we at least have to see what other effects it creates. And i am not talking about global warming, it is about the scale.

Photos are from the movies, they made in different countries, but mostly in China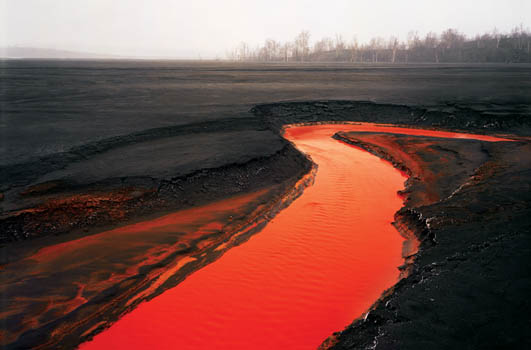 America, remain of industrial mining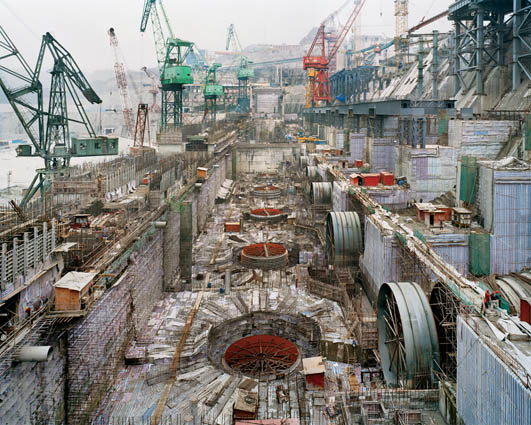 Bangladesh, ships are brought here to die and to be taken apart by hand. it is a dangerouse manual labor, and few of the workers live beyond 30.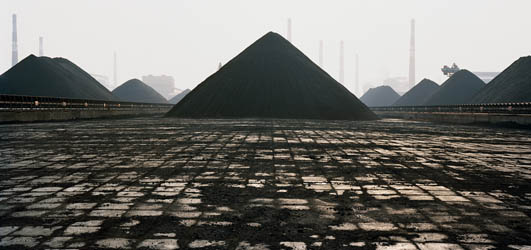 There are many nuclear power plants in China, but most of the electricity is generated by burning coal.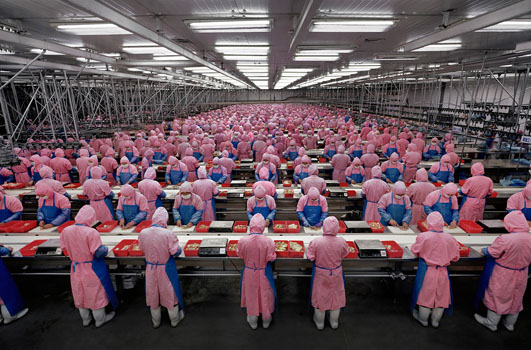 Processing chickens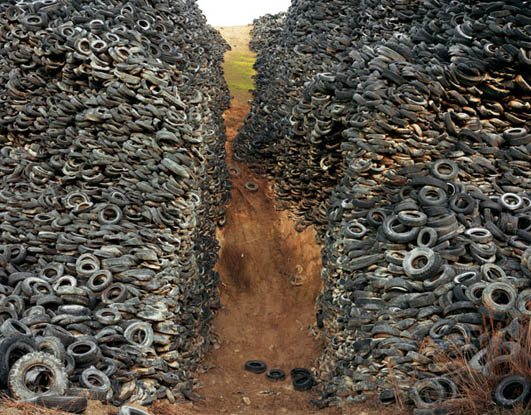 Old computers, scrap metal, used tires and other junk is being send to china for recycling, but it is also a manual process and it involves a lot of chemicals.

photos by Edward Burtynsky - edwardburtynsky.com

I recommend the move, it has some much very beautify imagery.