Since I am writing here that much, I think I should mention three websites that we have recently worked on.
1. KazyaMazya.com - this is a home of some of my art, mainly images of imaginary creatures, that all combined into a common theme - Kazya Mazya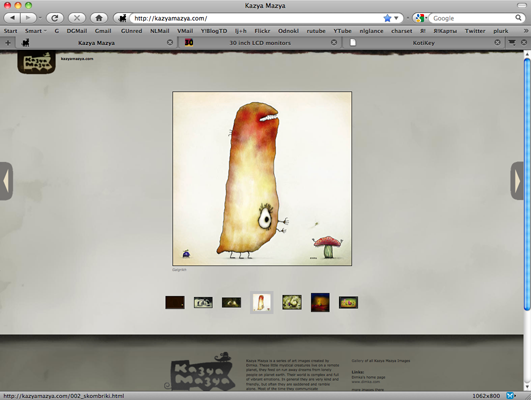 2. 30inchLCDs.com - a very simple, yet useful chart with parameters and comparison of all 30 inch LCD monitors, that have 2560 by 1600 pixel resolution.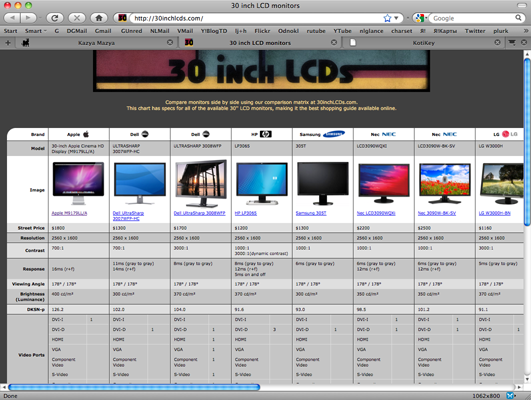 3. kotikey.com - home site for the apparel and clothing that we (mostly Katya) design and create