SF > Moscow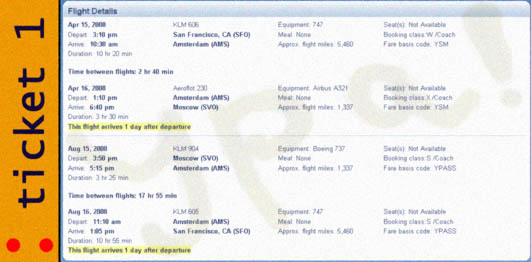 check, check, check.
I gave 30 day notice at work (ct),
I gave 30 day notice to my landlord
and I got a ticket (It is almost one way one, but I will be back in SF in august, but no one knows for how long)
so I will be in moscow on april 16th, at 18:40

In addition to that I will be on the east coast in the end of march.
I still have not decided how (driving cross coutry or flying)

And after I get to Russia i will travel too, I have many thought for destinations, but many places in Russia including Siberia, China, Mongolia and Middle Asia for sure.