Drive My Car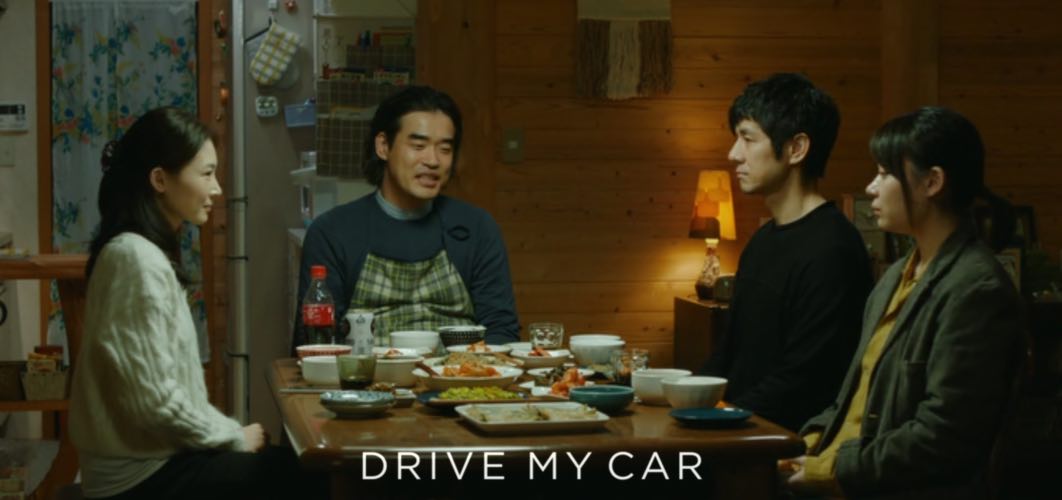 Drive My Car (ドライブ・マイ・カー, Doraibu mai kā, Сядь за руль моей машины) is a 2021 Japanese film co-written and directed by Ryusuke Hamaguchi. It is mostly based on Haruki Murakami's short stories, primarily on the one of the same name from his 2014 stories collection book Men Without Women. It's a great book, I read it last fall.
Main charecter Yusuke Kafuku is a theatre director and he is working on a multilingual production of Chekhov's Uncle Vanya in Hiroshima and grapples with the death of his wife, Oto. The story itself is very much Murakami-like, and he writes I'd say more similar to western style, but the movie is a lot more Japanese.
Drive My Car premiered at Cannes Film Festival in 2021, where it won three awards, including Best Screenplay. The film received widespread critical acclaim. It also won Oskar as Best International Feature Film at the 94th Academy Awards.
It's a good movie, although I think mostly because it's written by Murakami. In any case I liked it a lot.